Frederick George Pohland Medal
2018 Frederick George Pohland Medal Recipient: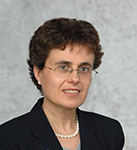 Charles B. Bott, Ph.D., P.E., BCEE
Director of Water Technology and Research
HRSD
---
Dr. Charles B. Bott joined HRSD in 2009 and is the Director of Water Technology and Research. He manages technology innovation and research and development for HRSD's 18 wastewater treatment plants (249 MGD combined capacity) and interceptor system. Dr. Bott is also an Adjunct Professor in the Departments of Civil and Environmental Engineering at Virginia Tech and Old Dominion University. He was formerly an Associate Professor in the Department of Civil and Environmental Engineering at the Virginia Military Institute (VMI) and a consulting engineer with Parsons Engineering Science. Dr. Bott has a bachelor's degree in Civil Engineering from the Virginia Military Institute, a master's degree in Environmental Engineering from the Johns Hopkins University, and a Ph.D. in Civil and Environmental Engineering from Virginia Tech. He is a fellow of the Water Environment Federation (WEF) and a member of the Science and Technology Advisory Committee to the Chesapeake Bay Program Executive Council. Dr. Bott is a professional engineer in Virginia, a Board Certified Environmental Engineer, and a licensed Wastewater Treatment Plant Operator - Virginia Class I. He is a two time winner of the WEF Harrison Prescott Eddy Medal for outstanding contribution to wastewater principles/processes research, he was a previous member of the WEF Board of Trustees, and he is the current co-chair of the WEF and the Water Environment & Reuse Foundation (WE&RF) Leaders Innovation Forum for Technology (LIFT) program. Dr. Bott's technical interests include municipal and industrial wastewater treatment, as well as renewable energy generation in wastewater treatment and landfill applications. He has specific expertise in the areas of chemical and biological phosphorus removal, denitrification with methanol and alternative carbon sources, nitrification kinetics and evaluation of nitrification inhibition, nutrient recovery, deammonification/anammox, biological treatment process modeling and design, and biogas conditioning. He also specializes in the treatment of unique chemical constituents in industrial wastewater applications by both physical-chemical and biological processes. An important area of focus is the further development and implementation of sidestream deammonification processes and the continued investigations into the potential for mainstream shortcut nitrogen removal. Treatment technologies for potable reuse are also an emerging topic of interest for Dr. Bott.
https://www.hrsd.com/senior-leadership.
---
Past Winners
Previous distinguished recipients of this honor include:
| | |
| --- | --- |
| Year | Recipient |
| 2017 | Daniel B. Oerther, Ph.D., P.E., BCEE |
| 2016 | Glen Daigger, Ph.D., P.E., BCEE |
| 2015 | Morton Barlaz, Ph.D., P.E., BCEE |
| 2014 | C. P. Leslie Grady, Jr., Ph.D., P.E., BCEE |
| 2013 | H. David Stensel, Ph.D., P.E., BCEE |
| 2012 | Michael K. Stenstrom, Ph.D., P.E., BCEE |
| 2011 | John T. Novak, Ph.D., P.E., BCEE |
| 2010 | David W. Jenkins, Ph.D., P.E., BCEE |
| 2009 | Louis J. Thibodeaux, Ph.D., P.E., BCEE |
| 2008 | Makram Suidan, Ph.D., P.E., BCEE |
| 2007 | George Tchobanoglous, Ph.D., P.E., BCEE |
| 2006 | C. Herb Ward, Ph.D., P.E., BCEE |
| 2005 | Raymond C. Loehr, Ph.D., P.E., BCEE |
| 2005 | R. Rhodes Trussell, Ph.D., P.E., BCEE |
---
About the Frederick George Pohland Medal
This award honors an individual who has made sustained and outstanding efforts to bridge environmental engineering research, education, and practice. Only members of AEESP and/or the American Academy of Environmental Engineers and Scientists (AAEES) are eligible to receive this award. The award will consist of a medal, a $1000 cash award, and reimbursement of travel costs of up to $1,000 for travel to the award ceremony.
Nominations must be made by members of AEESP and/or AAEES. Nomination packages should include: (1) a cover letter from the nominator; (2) a full curriculum vitae for the nominee; (3) and at least two, but not more than five, additional letters of recommendation. Past nominations will be carried over and considered for three years and can be modified during this period.
Dr. Frederick G. Pohland (1931-2004) was Professor at the Georgia Institute of Technology and Professor and Edward R. Weidlein Chair of Environmental Engineering at the University of Pittsburgh. Fred's research led to fundamental advances in anaerobic processes. He received numerous honors and awards and was the author of more than 150 technical and scientific publications. Dr. Pohland was elected to the National Academy of Engineering in 1993 for advancing the theory of anaerobic treatment processes and applications to solid waste management. Committed to applying research to practice and disseminating vital information, Dr. Pohland founded and chaired International Water Association (IWA) Specialist Committees to bring together practitioners, researchers and educators. Fred Pohland was a valued colleague and very dedicated to advancement of the profession of environmental engineering.
Questions may be directed to the chair of the AEESP Awards Committee:
Dr. Robert Nerenberg
Associate Professor
Department of Civil and Environmental Engineering and Earth Sciences
University of Notre Dame
e-mail: nerenberg.1@nd.edu; Tel: 574-631-4098
AAEES and AEESP thank the Pohland family and other donors to the Frederick George Pohland Memorial Fund for their generosity in establishing this award.