Giving Through Your Estate Via Life Insurance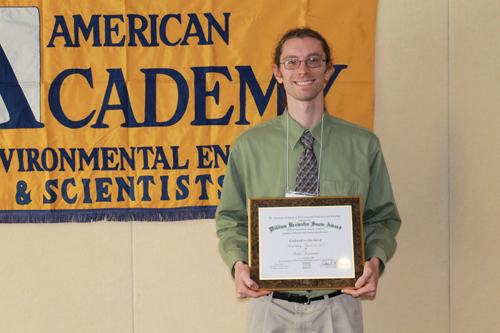 Make a Major Gift with Ease
A life insurance policy may provide a way for you to make a much larger contribution to the Foundation than you ever thought possible. As your life evolves, so may your need for life insurance. You may now be in a position to:
Name the Foundation as the recipient of all or part of the proceeds of a life insurance policy that is no longer needed for family protection.
Contribute a paid-up policy during your lifetime, and this may result in a charitable deduction for an amount approximately equal to your policy's cash surrender value.
Depending on state law, purchase a new life insurance policy in which you name the EESF as owner and beneficiary or co-beneficiary.
☑Next Steps
Contact your life insurance company to request a change-of-beneficiary form.
Name the Environmental Engineering and Science Foundation as a beneficiary of all or a percentage of the policy's value.
Return the updated form to your insurance company.
Contact our staff for information. Notifying us of a gift intention allows us to thank you and make sure we have a clear understanding of your plans. It also gives us an opportunity to welcome you to the community of Foundation supporters and thank you for your gift. Your notification will be treated confidentially, if you so desire.
Please use our legal name, address, and Federal Tax ID if incorporating the Foundation into your plans.