Giving Through Your Estate Via Retirement Accounts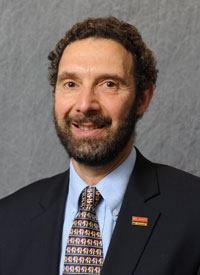 A Tax-Smart Way to Support the Environmental Engineering and Science Foundation
Donations of retirement account assets are among the most tax-smart gifts you can make to the Foundation. Although IRAs and 401(k) accounts are excellent vehicles for accumulating assets for your use during retirement, they may also be an excellent vehicle for making charitable contributions while avoiding tax on distributions. If you have reached the age at which mandatory distributions are required, tax law allows qualified charitable distributions (QCD) directly from your IRA trustee to a charity such as the Foundation, avoiding tax on the distribution that may have otherwise been required. Consult your tax advisor or IRA trustee to make sure your QCD is processed in a manner to avoid tax on the distribution.
If you choose to leave all or part of your retirement account assets to the Environmental Engineering and Science Foundation, our status as a nonprofit organization means that we can use 100 percent of your gift to support our work.
☑Next Steps
Review your plans with your attorney and/or financial advisor.
Contact the administrator of your IRA or retirement plan to request a change-of-beneficiary form.
Name the Environmental Engineering and Science Foundation as a beneficiary for all or a percentage of the plan's value.
Return the updated form to the plan administrator.
Contact our staff for information. Notifying us of a gift intention allows us to thank you and make sure we have a clear understanding of your plans. It also gives us an opportunity to welcome you to the community of Foundation supporters and thank you for your gift. Your notification will be treated confidentially, if you so desire.
Please use our legal name, address, and Federal Tax ID if incorporating the EES Foundation into your plans.